Description
Product Description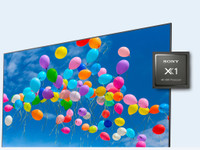 X1 4K HDR Processor
The high-end processor of this TV cuts noises and boosts the details for distraction-free entertainment. Furthermore, the 4K signal offers impressive contrast and life-like colours for your viewing pleasure.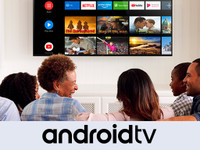 Sony Android TV
This Android TV lets you explore a wide range of entertainment with ease. Using voice control, you can find and watch content from various sources without hassles.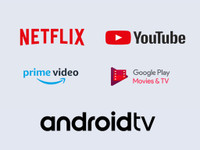 More Than 5,000 Apps
This is a Smart Android TV that lets you access and download all your favourite apps.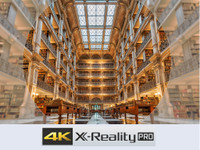 4K X Reality Pro
Enjoy watching 4K visuals with rich details and textures, thanks to 4K X Reality Pro. This technology upscales 2K as well as Full HD content to almost 4K resolution to improve your visual experience.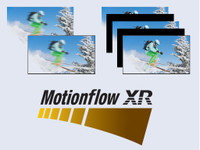 Sony Motionflow XR
The Sony Motionflow XR lets you experience smooth performance and sharp details even in fast-moving sequences in videos as well as while gaming on this TV. This technology generates and adds additional frames between the original ones.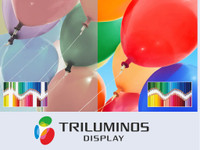 Triluminos Display
This display widens the colour spectrum and offers you a vibrant visual experience. To offer natural colours and precise pictures, it analyses and processes the data in each image. As a result, you enjoy life-like entertainment.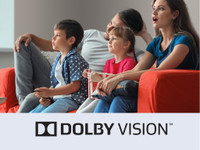 Dolby Vision
Dolby Vision provides an HDR solution to offer impressive highlights, deep darks, and striking shades for an immersive experience.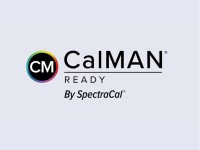 Calman-ready TV
This is a Calman-ready TV that offers the benefits of Calman auto-calibration software from Portrait Display. This is a software that visual creators use during post-production quality-control workflows for delivering professional-grade colours.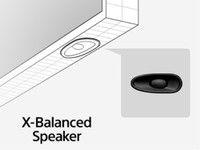 High-fidelity Sound
You will be surrounded by multi-dimensional, high-quality sound for a realistic entertainment experience. Furthermore, the X-balanced speaker complements the audio quality and the design of this TV.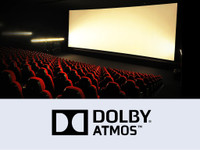 Dolby Atmos
You can feel that you are in the middle of the action that you are seeing on the TV, thanks to the multi-dimensional Dolby Atmos technology. This technology ensures that the visuals come to life.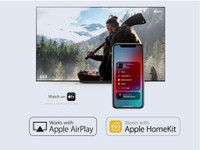 Apple AirPlay/Apple HomeKit
The Apple AirPlay lets you stream audio and video from your Apple devices on this TV. You can also watch shows and content from the Apple TV app, various apps, and even from Safari. You can also share photos on this TV.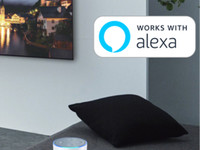 Connect with Alexa
You can connect your Alexa-enabled devices to this TV, and enjoy seamless hands-free control. You can change the channel and increase/decrease the volume with your voice, among other functions.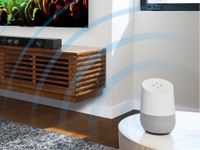 Google Home
For hands-free control of this TV, you can also use Google Home. You can also find and cast content using Google Home.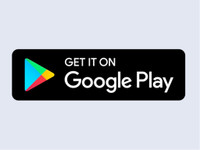 Google Play
You can also explore Google Play on this TV and download apps that you like.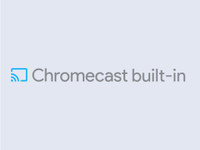 Built-in Chromecast
The built-in Chromecast lets you stream content, games, and apps from your mobile devices. Simply by tapping on the cast button on your iOS or Android device, you can watch any content on this TV.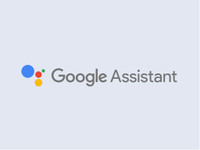 Google Assistant
Google Assistant lets you connect and communicate your TV with your smart devices that include your appliances and security cameras. You can easily control your smart devices using your voice.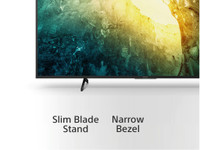 Stunning Design
The narrow bezel of this TV offers a sleek and refined design.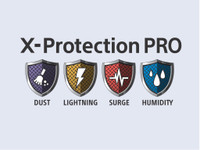 X-Protection PRO
This TV comes with multiple safety features. First, there are no ventilation holes to enter the dust inside. Second, it has a primary capacitor to prevent damages during power surges. Third, the wiring has an anti-humidity coating to prevent short circuits due to excess moisture. And finally, it has a lightning protector to prevent damages due to lighting strikes (up to 9000 V).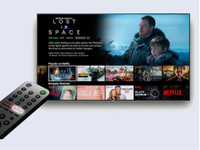 Dedicated Netflix Button
The remote control of this TV has a dedicated Netflix button to stream content with just one click.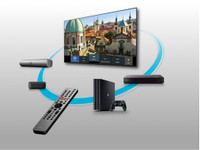 Smart Remote
You can use the HDMI port to connect this TV to set-top boxes and other devices. And, you can control all the devices using the smart commander. It has a slim and rounded design featuring a built-in voice control microphone along with an enhanced button layout. So, it is easy to use.