Description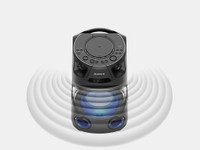 Get the Party Going
The Sony MHC-V13 speaker comes equipped with the JET BASS BOOSTER and two highly efficient tweeters so that your music reaches far and wide allowing your party people to enjoy the clear and rich sound of your playlist.
The Nightclub In Your Home
This speaker comes with the Speaker Light that can help set the nightclub mood in your home so that your friends and you can enjoy a music festival vibe in your living room.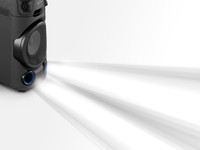 JET BASS BOOSTER
The JET BASS BOOSTER is a bass reflex duct structure that is tapered. This design ensures that you can hear the music over a distance by concentrating the bass sound's airflow.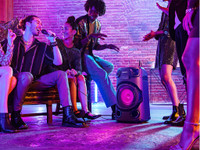 Ideal for Karaoke Nights
It comes with a microphone input so that you can have a karaoke party where everyone can sing along to their favorite tunes. Moreover, this speaker can be turned into a guitar amp with the help of the microphone input that is also compatible with guitars. Moreover, this speaker offers you three modes- Bass, which is ideal for a bass guitar, Clean so that you can enjoy a clear sound, and Overdrive to achieve that distorted guitar sound.
Bluetooth Connection
This Bluetooth-enabled speaker boasts Bluetooth version 4.2 and can be easily set up and paired with other Bluetooth-enabled devices so that you can play your favourite audio files with ease.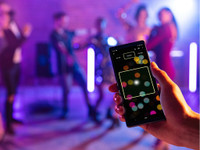 Get Feisty with Fiestable
The Fiestable app is an intuitive, easy to use, fun, and entertaining app that can help you control this speaker's lighting, karaoke mode, and more. However, you will have to download the Sony | Music Center app to be able to enjoy the benefits of the Fiestable app.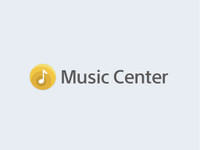 Sony | Music Center
The Sony | Music Center app comes equipped with intuitive motion control so that you can control the sound and music settings of this speaker with a simple flick of your wrist.
Portable Speaker
The Sony MHC-V13 boasts built-in handles, making it easier for you to carry it around and move the party to different rooms in your home or to a different location outside of your home.