Description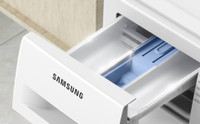 StayClean Drawer
With a specifically created water flushing mechanism, the StayClean Drawer makes sure that excess detergent is flushed from the tray. As a result, the tray remains clean and hygienic and there is less unattractive soap residue.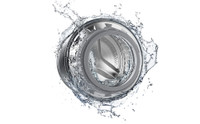 Incredible Drum Clean
Up to 99.9% of the drum's odour-causing germs are eliminated by Drum Clean. Since it employs a blend of soaking, pulsing, and high-speed spinning, you don't require harsh or expensive detergent. Additionally, this washing machine will alert you immediately when it needs cleaning.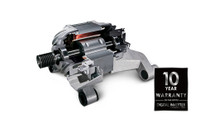 Digital Inverter Technology
Potent magnets are used in this washing machine's Digital Inverter technology for a quiet, powerful performance that consumes minimal energy. Additionally, exceptional durability is achieved by doing away with brushes, letting you appreciate its performance for a considerable amount of time.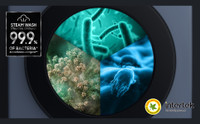 Stupendous Steam Wash
To thoroughly and spotlessly clean your clothes, you can employ steam wash. By doing this, the washing machine is able to inactivate embedded dirt, up to 99.9% of pathogens, and allergies brought on by house dust mites. The Hygiene Steam cycle also reduces your exposure to household dust mites, cats, dogs, and fungus so you can stay free and wear