Description
Create extra storage
Convertible Freezer
Enjoy the ultimate in flexible storage to suit your changing needs. You can easily convert the freezer into a fridge to create up to 88 liters of space. So there's plenty of room for the fresh food you need for different seasons or occasions.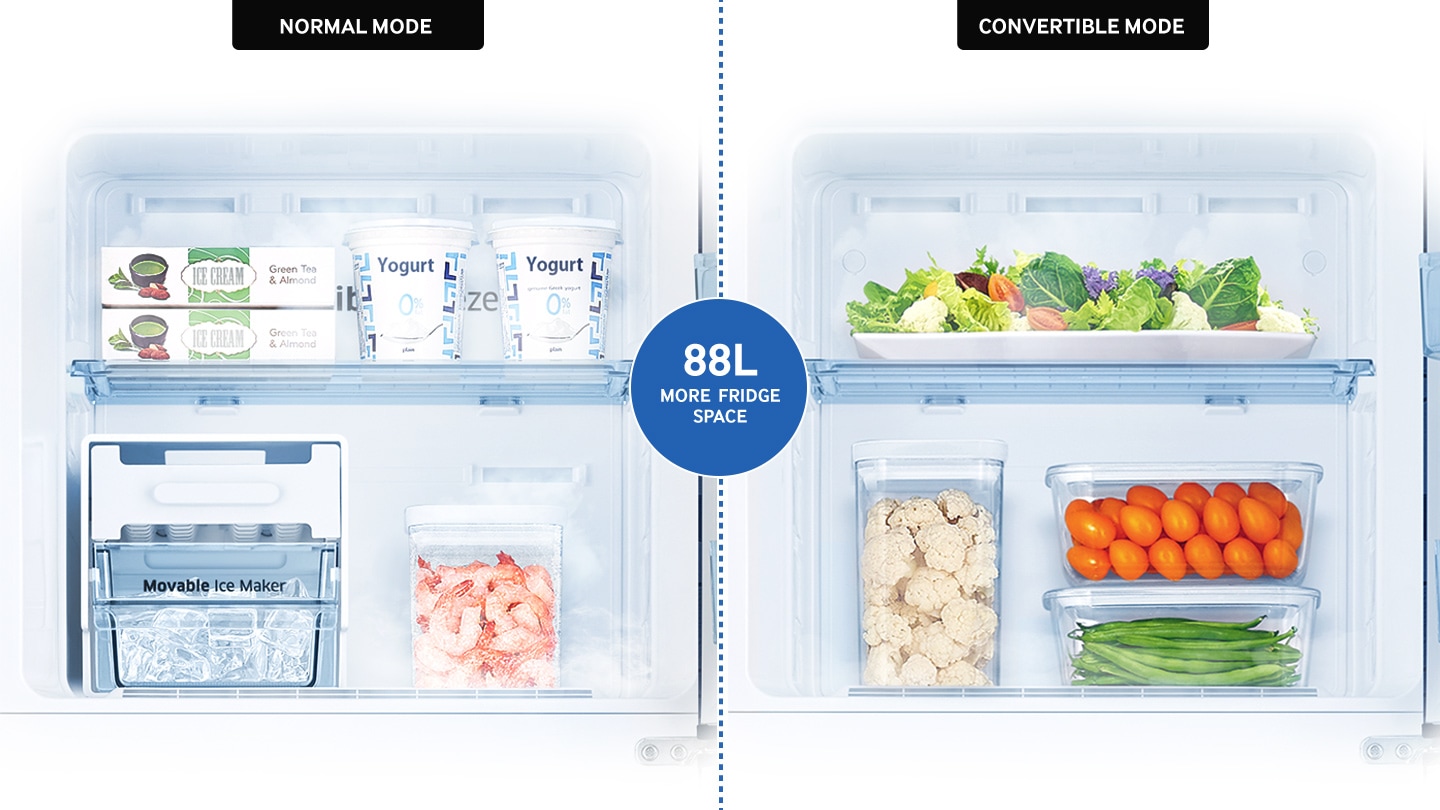 Works longer for less
Digital Inverter Technology
Enjoy greater energy efficiency, less noise and a long-lasting performance. The Digital Inverter Compressor automatically adjusts its speed in response to cooling demand. So it's quieter, uses up to 50% less power* and is certified to work for 21 years**, backed up by a 20 year warranty***.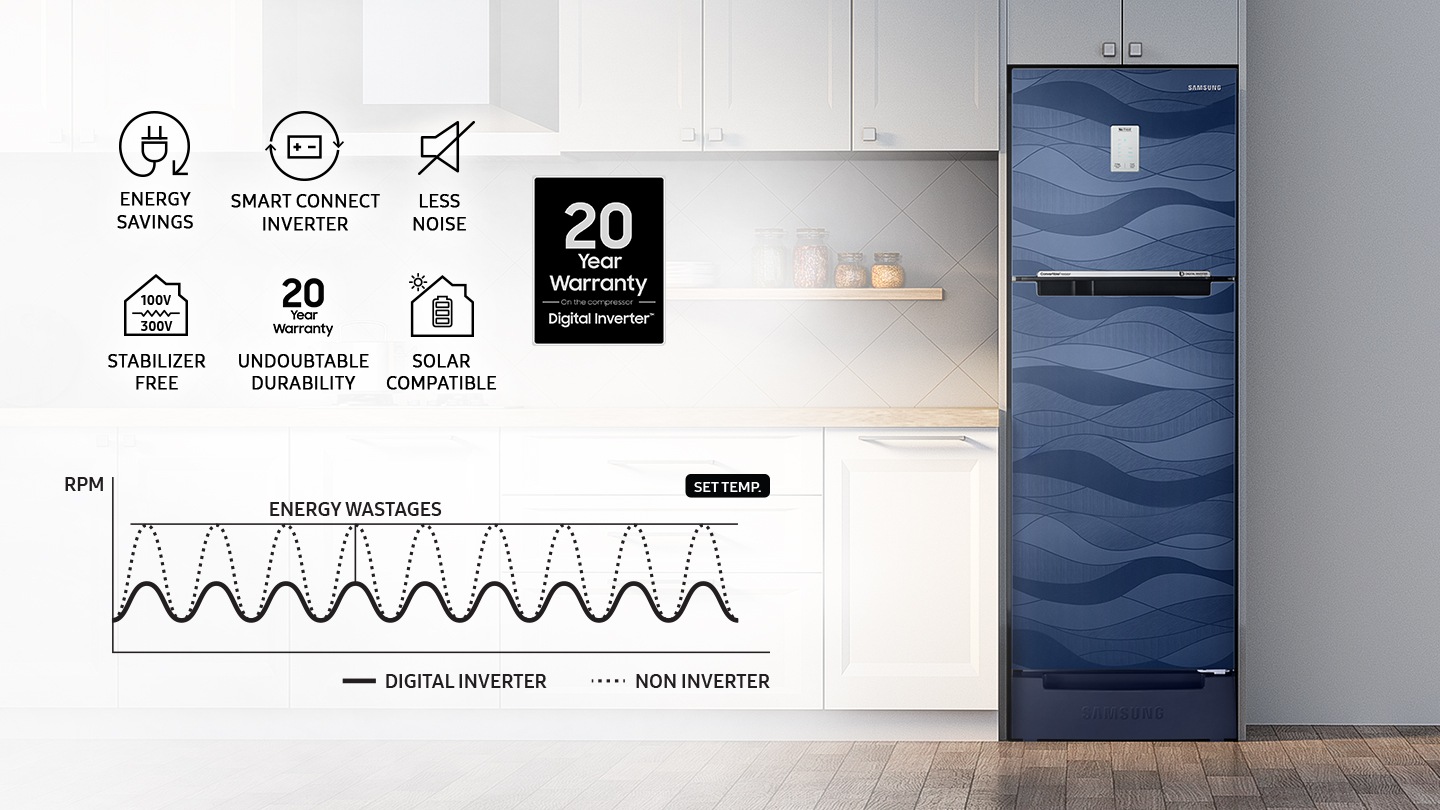 * Based on internal testing comparing energy consumption (ISO 15502) between Samsung conventional model RT43K6**5(6)** and RT54E****** Awarded a 21 year durability certification by the Association for Electrical, Electronic & Information Technologies in Germany (Verband Deutscher Elektrotechniker – VDE). Actual lifespan may vary depending on the usage circumstances.*** 20 year warranty is limited to the compressor only.
Evenly cools all over
All-around Cooling
Make sure that all your food is properly cooled – wherever it is. All-around Cooling system cools each compartment evenly from corner to corner. It continually checks the temperature and circulates cool air through strategically placed vents. So every item of food stays fresher for longer.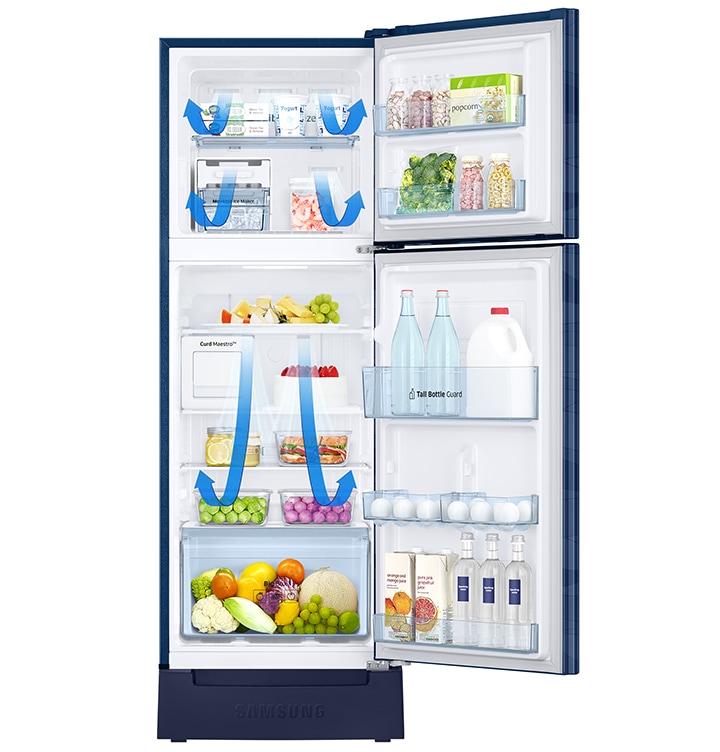 Voltage protection
Stabilizer Free Operation
Protect the refrigerator from power fluctuations*. The Stabilizer Free Operation keeps it working steadily and reliably. If the voltage increases too much it automatically cuts the power to prevent electrical damage. The compressor even operates at 50°C. So you don't need a separate stabilizer.
* Stabilizer Free Operation range: 100 ~ 300V.
Fast cooling on demand
Power Cool
Enjoy a rapid cooling performance. At the touch of a button, Power Cool blows intensely cold air into the fridge to quickly cool your groceries or favorite drinks.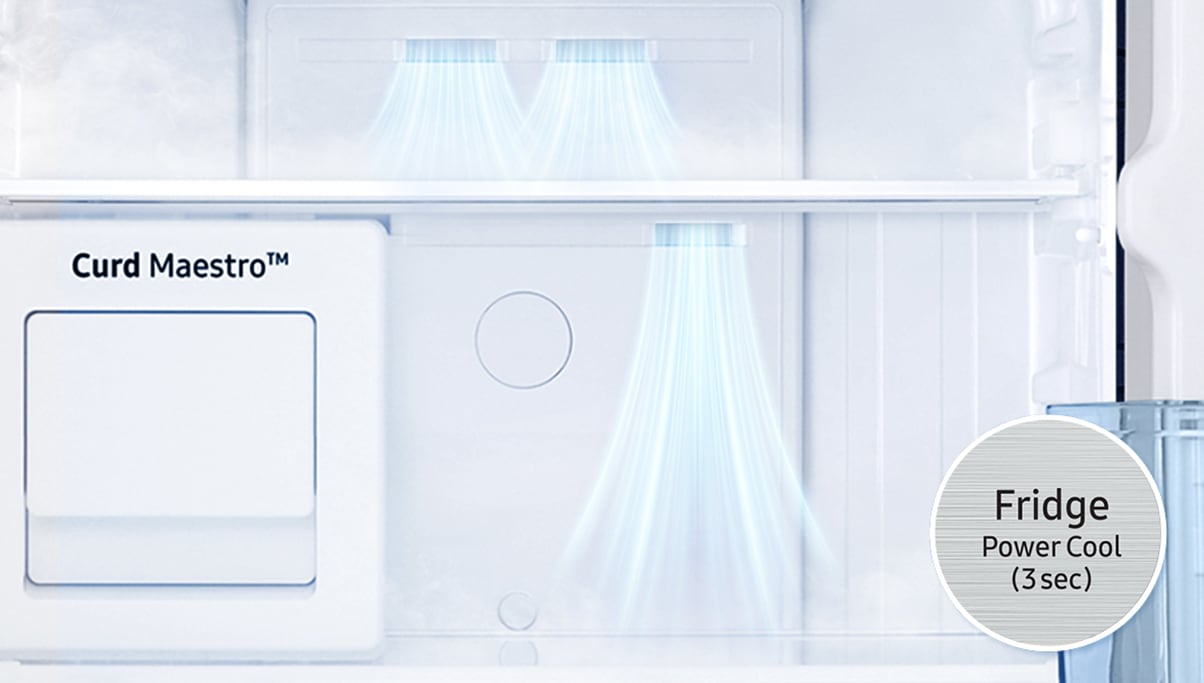 Easily reach food
Easy Slide Shelf
Organize, put in and take out food more easily,so there's no 'dead space'. The Easy Slide Shelf is built on rolling hinges and simply slides in and out. It means you can quickly find what you want and easily reach things at the back and in every corner without items getting squashed or broken.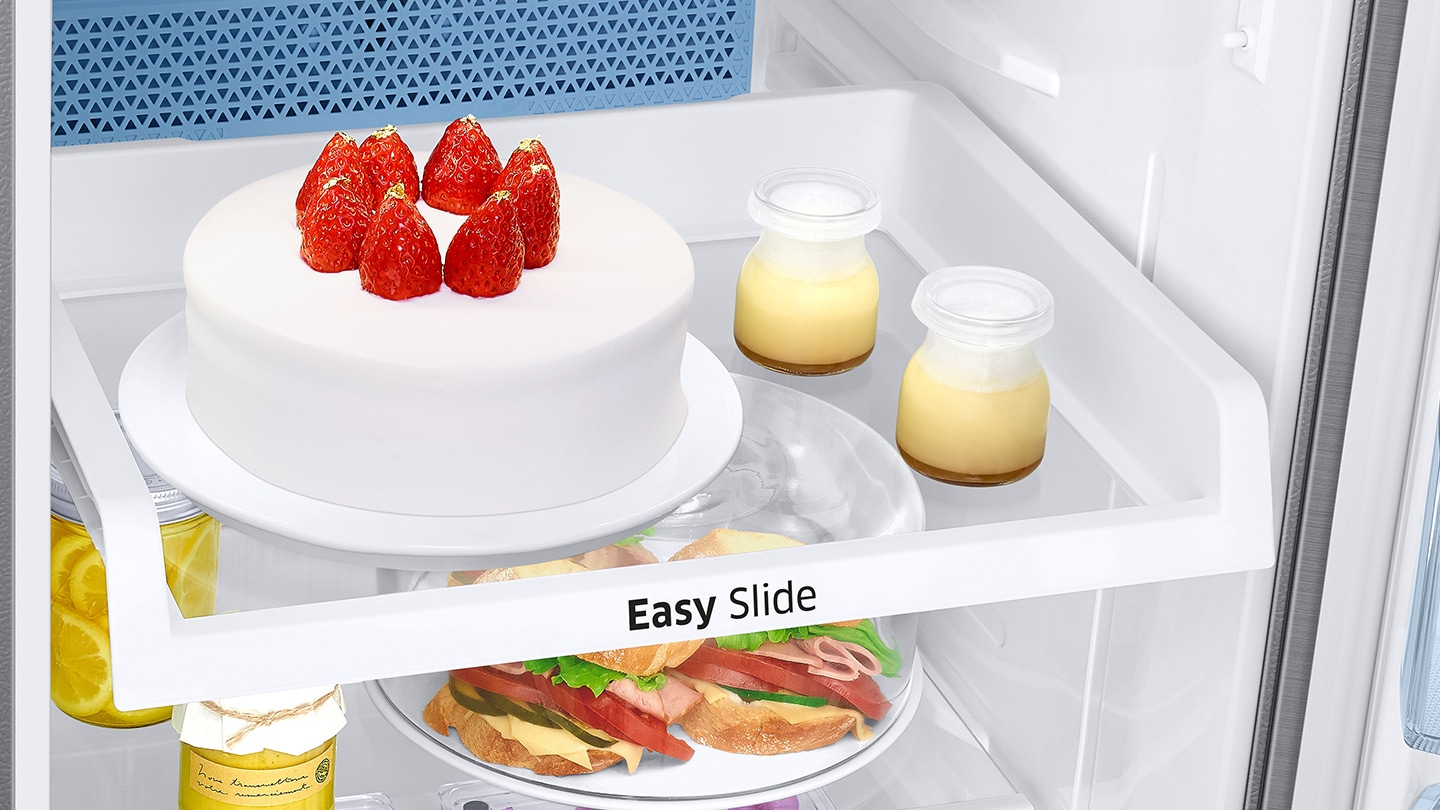 All the ice you need
Movable Ice Maker
Make sure that you always have plenty of ice to stay cool when it's warm. A simple twist of the Movable Ice Maker is all it takes to dispense a large quantity of ice. But when the seasons change and there's not much need for ice, you can easily remove it and create more space in the freezer.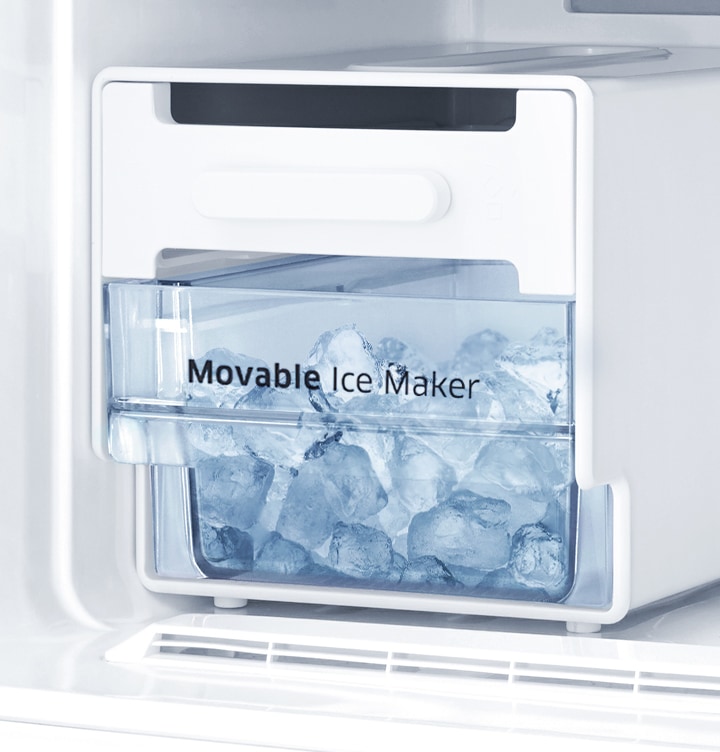 Energy-saving alarm
Door Alarm
Stop worrying about wasting energy if you forget to close the fridge door. The Door Alarm will sound a very audible alarm if the door is not shut properly or accidentally left open for more than 2 minutes. So it can be closed quickly to minimize the loss of cool air and waste of electricity.
Optimal humidity
MoistFresh Zone
Preserve the freshness and flavor of fruit and vegetables for longer. The MoistFresh Zone is a smartly designed drawer that creates the ideal environment for storing perishable food. It continually detects and adjusts the moisture level in the drawer to maintain the optimal humidity level.