Description
Powerful Wash Expert
Specifically engineered to deliver a high-performance washing experience, the Onida S11GS 11 kg Semi-automatic Top-loading Washing Machine eliminates all the dirt particles from your clothes, ensuring their cleanliness and freshness. And, this washing machine facilitates efficient and thorough washing performance, making it an excellent solution for all your laundry needs.
Magic Lint Filter
Equipped with a magic lint filter, this washing machine effectively captures dirt and lint from your laundry, regardless of the laundry load or water level.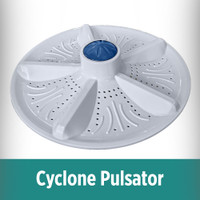 Cyclone Pulsator Technology
Integrated with Cyclone Pulsator technology, this washing machine incorporates a uniquely crafted pulsator to create a turbulent water flow within the washing tub. This effective water stream helps eliminate dirt and stains from clothes while also preventing clothes from getting tangled, resulting in a powerful wash for your clothes.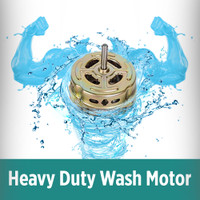 Robust Motor
Built with a powerful motor, this washing machine offers a high-speed spin of up to 1300 RPM for excellent wash quality.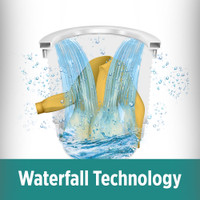 Waterfall Technology
Featuring Waterfall technology, this washing machine creates a dynamic water movement that thoroughly dissolves your detergent, resulting in enhanced washing performance and foam creation.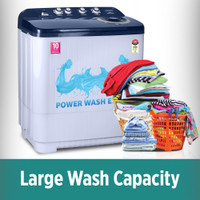 Large Capacity
With its ample wash capacity, this washing machine is capable of accommodating a significant number of clothes, ensuring a comprehensive cleaning process.
Spin Shower
Boasting spin shower rinsing, this washing machine involves sprinkling water over the clothes during the spin cycle. This helps eliminate any remaining detergent or soap particles.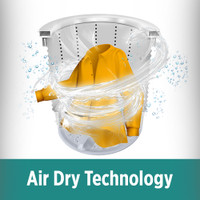 Air Dry Technology
Thanks to its high-capacity spin dryer, this washing machine can extract excessive moisture and excess detergent from your clothes.
Rust-resistant Cabinet
Sporting an exclusive rust-resistant body, this washing machine prevents corrosion and rust for enduring performance.