Description
Product Description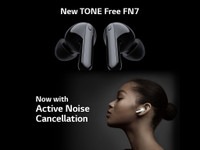 Active Noise Cancellation
With these earbuds, you can enjoy the Active Noise Cancellation feature so that you can experience immersive listening. Their design ensures comfortable usage and can adapt to the shape of different ear shapes.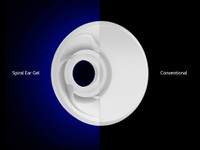 Realistic Soundstage Effect
The earbuds feature Meridian's Headphone Spatial Processing (HSP) that help minimise crosstalk and other challenges associated with listening to music on earbuds. HSP ensures that you get to experience a realistic soundstage experience so that you can get a loudspeaker effect with the earbuds.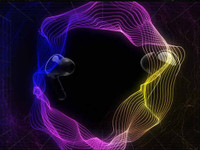 Enjoy the Bass
With these compact and powerful earbuds, you can enjoy the thrill of full and rich bass. This way, you can immerse yourself in all your favourite tracks. With up to four Meridian EQ modes, you can take the bass effect to a higher level and also enjoy sharper vocals.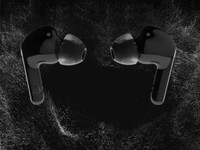 Less Sound Delay
These earbuds make use of LG Tone free FN7 to ensure that the sound they deliver has less delay. This helps create a more enjoyable and real-time experience while watching movies or listening to music.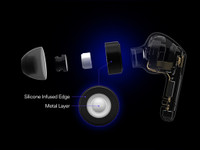 Helps Kill Bacteria
Thanks to the UVnano charging cradle, up to 99.9% bacteria that may be present in the earbuds will be killed while charging. This ensures safe and hygienic usage.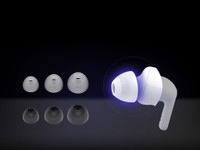 Medical-grade Ear Gels
These earbuds feature medical-grade ear gels that enable all-day usage without worry, as the gels are made of non-toxic and hypoallergenic silicone.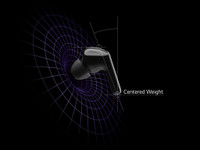 Snug and Secure Fit
These earbuds will fit well in your ears, thanks to their head-centred weight distribution. This way, you can comfortably groove to your tunes without constantly adjusting the earbuds.
Enhanced Call Quality
These earbuds ensure stellar call quality with their inbuilt microphones. External noise is detected by the upper microphone. And, the inner microphone eliminates unwanted noise when the ANC function is activated. The lower microphone detects and enhances your voice even when you're in a busy location.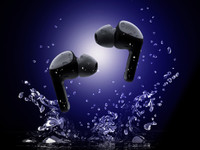 Water Resistance
These earbuds are IPX4-rated to ensure water resistance to sweat and rain. This way, you can walk in the rain or exercise without worry.
Long-lasting Battery
These earbuds ensure long-lasting usage of up to 21 hours. Once they are switched on, you can get up to 7 hours of music playback. And, you can enjoy an additional 14 hours of usage while they are in the cradle on a single charge.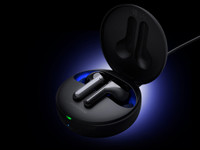 Fast Charging
With just 5 minutes of charging, you can enjoy up to 1 hour of usage. This way, you can get back to your favourite playlists in no time.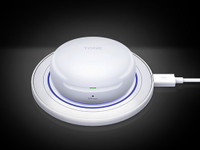 Wireless Charging
Thanks to the wireless charging feature of these earbuds, you can enjoy tangle-free usage at all times. You won't have to constantly search for the charger for the earbuds either as you can conveniently charge them using a charging pad.