Description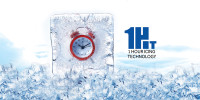 Quick Ice-making
Thanks to the long condenser coils and heavy-duty PUF insulation, this refrigerator makes sure that the cooling is sealed, fresh, and intact. This way, you can get ice cubes in about an hour so that you can enjoy cool and refreshing drinks whenever you like.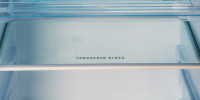 Toughened Glass Shelves
Equipped with toughened glass shelves, this refrigerator can withstand weights of up to 120 kg. This way, you can store many pots and pans of food without breaking the shelves.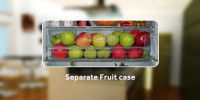 Separate Fruit Crisper
Thanks to the separate fruit crisper, the odours of the contents of the fridge won't mix together. This helps keep the crispness and freshness of the fruits intact.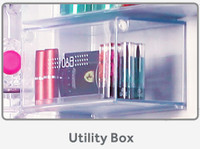 Utility Box
To ensure proper storage of your cosmetics and medicines, this refrigerator is built with a utility box.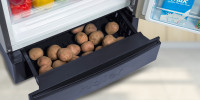 Base Stand
You can use this additional storage space for potatoes, onions, and more.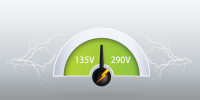 Stabiliser-free Operation
Built with heavy-duty compressors, this refrigerator ensures that you don't have to spend more money purchasing a separate stabiliser. It safely operates between 135 V - 290 V.